Stop blushing and stop worrying about being red-faced at the wrong time
Boost your defenses against blushing using relaxing hypnosis.
Sounds great doesn't it and it really does not need to be difficult, perhaps you have some of the following thoughts and experiences.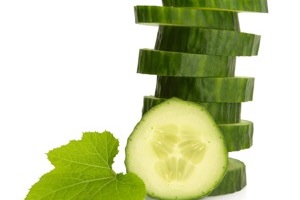 "No I don't like him…(actually I really like him, but I'm scared to admit it, that's why I'm blushing!)".
"Yes I love the gift… (if I was a 70 year old spinster, oh no, does my red face show I'm telling a white lie?)".
"My opinion is…. (I'd rather have the ground swallow me up about now!)"
Blushing is honest – you can't fake a blush. The rush of blood to the cheeks show the outside world you're feeling something so strongly it's changed your physiology. You might be lying to yourself but your body somehow tells the truth. Teenagers know this and use it mercilessly – who hasn't teased someone about blushing?
Let's take some pressure off. Everyone blushes, and you will continue to blush. Once you accept that, you've passed level 1 and ready for the next stage. This isn't a doomsday prediction, just a simple fact of life.  And the easiest goals are ones that are achievable – so would you settle for blushing only once a week?  Or once a month?
Worrying less and blush less
Next, you need to realise that being worried about blushing makes you MORE likely to blush and lead you to avoid the situation or stop socialising. Isolating yourself is a slippery slope to emotional ill-health and undermines your well being. Passing level 2 means knowing that even if you do blush socially, you can do something quickly to cool things down again.
When you stop caring about blushing completely, and are more concerned with being yourself socially you've defeated the boss and have passed the final stage.
Hypnosis can cool down blushing
To get to level 3, all you have to do is lie back and relax to these powerful hypnosis sessions, letting your brain learn new patterns of behaviour that will cool down blushing before it happens.

Save $24.80 off the full price with our pack discount.
The Stop Blushing Pack contains these 5 carefully selected downloads:
Stop Blushing Pack has been purchased by 257 customers
Stop blushing and feel less self-conscious in our 1-2-1 sessions.
Perhaps you would prefer our bespoke one to one therapy sessions in our Watford therapy centre? Feel free to call us today on 01923 728 786 or why not drop us a line via the contact box to the right of this post?
Relax and reset your brain to control blushing
As if having your face go red wasn't enough, people who blush usually suffer from an additional problem – the fear of blushing. And the worst thing of all – someone noticing your blushing face or neck and commenting on it!
Three problems to avoid instead of one
So then you have 3 problems – how to stop blushing, controlling the fear you are going to blush and overcoming the fear of someone else bringing it to everyone else's attention.
And of course this makes blushing more likely to occur because these thoughts make you more self-conscious instead of less so.
A common mistake: "I must stop blushing"
Now most people who blush think that the cure for blushing is to never blush again; but just how realistic is that?
Facial blushing is a natural process that happens for a reason; yes – it can be made worse by the worry about it happening, but it is unreasonable to think "I have to know I will never blush again".
A more realistic and attainable goal is to become less bothered if you do blush. If you can blush and not really care, then do you really have a problem? And the amazing thing is; when you start to care less whether you blush or not, you blush less and less.
Stopping worrying about blushing leads to less blushing
To compliment and compound the work we cover in our 1-2-1 sessions we recommend you to, download the Stop Blushing hypnosis audio session now. All you need to do is pop on your headphones at your computer, or plug into your CD or mp3 player. You will listen to a short introduction designed to shift your thinking about blushing, and then experience a wonderfully relaxing hypnosis session that will teach you how to keep cool.
Our Stop Blushing sessions will lead you through a powerful hypnotic rehearsal, preparing your mind and body to respond the way you want;
We look forward to working with you,
Regards
The Watford & District Hypnotherapy Team
Why you can relax about buying from Hypnosis Downloads…

Please put your mind at rest – every hypnosis download is crafted by our team of 4 experienced hypnotherapists, so you are getting the very best self hypnosis available. more than 500,000 mp3 audios purchased, we are the world's largest hypnosis provider. However, we realize that not all downloads work equally well for everybody, so if you find this doesn't do what you wanted, simply let us know within 90 days and we will refund you in full, no questions asked (One order per customer).